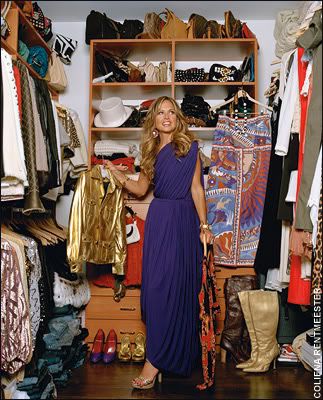 Rachel Zoe just doesn't stop. She's got the second season of her reality show airing on the boob tube, as well as, her upcoming accessory and faux fur line for QVC. The much talked about collection will be debuting at fashion week and available to us, the lucky public, in October. Can't wait!
Adding on to the stylist's list of duties is one of my new favorite things, a daily newsletter
The Zoe Report,
that's sure to give you a little fashion boost via your email inbox. Be sure to sign up to get some tidbits of style, beauty, and Zoe favorites. Don't worry if you can't afford the designer item she raves about, because she also includes an affordable alternative for those of us who can only dream about having her designer hot spot of a closet.