On my recent day off, I decided to finally take the advise of one of my co-workers and check out a resale boutique by the name of Lucky You, blocks from my place. I drive by it practically everyday, and on this particular rainy day I decided to venture in, not knowing what to expect or what treasures I might find.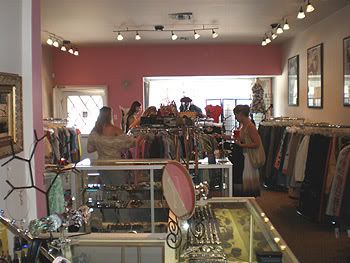 I was greeted warmly by the owners, Gina and Dina, and immediately felt at ease (unlike those stuffy and pretentious boutiques we all have experienced). One more thing the place has going for it, is that this little shop is entertaining as hell. While I was there, 3 middle aged women (regulars, of course) were opening up to the owner about their personal lives. Nothing was off limits...husbands, past addictions, diets, beauty secrets, and more. Several times, the owner was referring to herself as a therapist and mentioned how it was a "way for her to give back" to her customers. The place is a mini soap opera, and as I remarked to the owner... a reality show waiting to happen.

So let's get to what I discovered...lots of items have tags attached. For instance, one that caught my attention was a Free People black v-neck shirt with purple stitching. Other items I found while I was there include Kate Spade slip-ons that reminded me of the line Keds put out seasons ago (the one that Mischa Barton was the face of), a Banana Republic blazer that fit to a 'T', a Nanette Lepore tweed blazer, tons of designer jeans (joes, c.o.h, sevens), and a Barney's Co-op sequined oversized maroon top that would be even better with a belt over the top.

While I would have loved to walk away with most of the items I found, I decided to simply walk away with a tweed newsboy cap that I'll be more than happy to wear on another similar rainy day, and for a price of only 4 bucks I'll be sure to keep checking back to this little shop and so should you.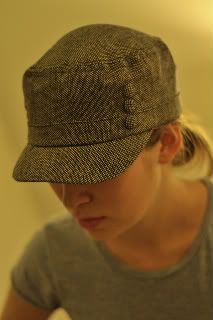 If you are interested check out www.luckyyouresale.com