A question was proposed in a conversation the other day, and I was a bit disappointed that I didn't know the answer. What does BCBG stand for? After a quick Google search I found the answer. Gotta love technology!
In case you are just as clueless as I was, it stands for "bon chic, bon genre," a french phrase meaning "good style, good attitude." These dresses, with classic cuts and feminine details, have that little something special that are sure to exude the brand's slogan.
Strapless Cream Dress
@ $288
Pleating and applique, yes please.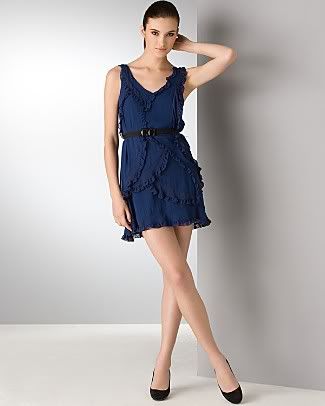 Blue Ruffle Dress
@ $248
Simple ruffles and not overly done.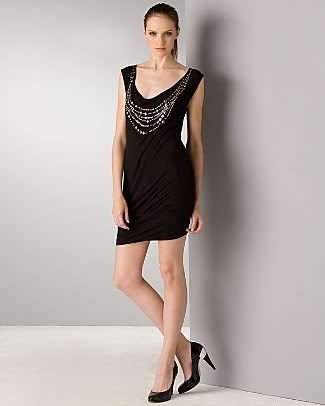 Studded Silk Dress
@ $158
Your little black dress just got way more edgy.