Yesterday's birthday festivities were all unknown to me, and I couldn't have been happier with all the surprises, the cheesy oversized birthday card, and all the delicious food.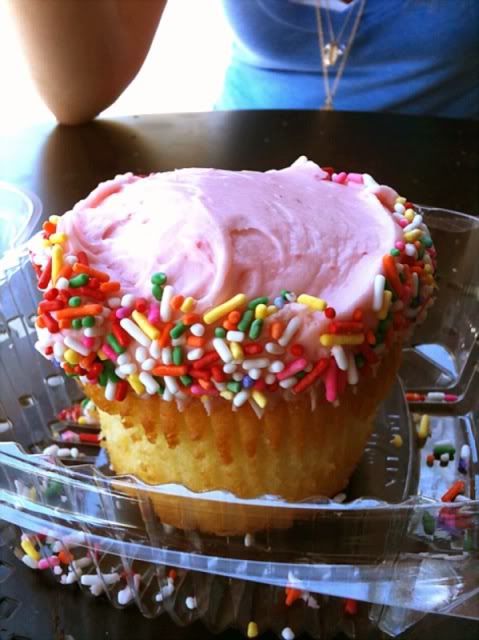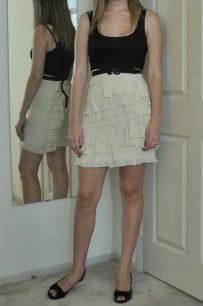 After awaking to pancakes being made in the kitchen, my birthday got off to a great start. Mid afternoon we set out for our first destination--
Crumbs Bake Shop
for a vanilla cupcake with strawberry icing and sprinkles.
The rest of the afternoon was spent walking and shopping around some spots in L.A for a birthday dress for our dinner at an undisclosed location. Besides a parking ticket and the heat, it was a great birthday afternoon and I ultimately found that beautiful and flirty BCBG dress for the nighttime festivities.
After a spicy tuna, eel and avacado, and a couple shrimp tempura rolls at Koi, we were back home just in time to make a quick pinkberry trip on the roommate's moped.
Cupcakes, sushi, an opportunity to get all dolled up, and froyo! It doesn't get any better than that!