There was something about finding a winter coat this year that got me all excited. No trip to Colorado is on my horizon, no snow in the L.A forecast, but for this Florida girl below 60 is just as unbearable as below freezing. Yes, I'm a cold weather wimp.
So besides the need for it to keep me warm, it also needed to be within my budget. It seemed pretty ridiculous to spend hundreds of dollars on a coat that, for the majority of the year, would be tucked in a closet.
Here's some options for those of you still on the hunt. Be careful which one you fall for, 3 of them are under $200, while one of them is a bit of a splurge. Can you spot it?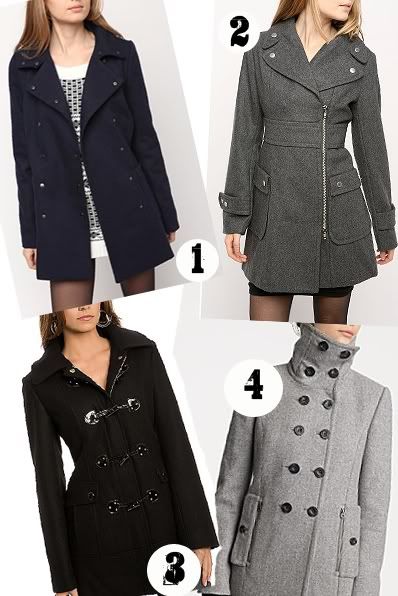 1.
Navy Military Coat
by Silence & Noise @ 138.00