Growing up, my mom always cherished her china cabinet full of tea cups and saucers. During any move, we would meticulously unwrap each individual piece together and place them in the curio cabinet. It was a long process, but it's one of the simple memories I always look back on. Over the years, I've collected a few pieces of my own at thrift shops and swap meets, but I wanted to create a space for them far more functional than collecting dust on a shelf. Here's what I came up with.
A simple tea set in white and silver displays:
earrings dangling from a rim,
pairs of bangles in cup,
rings and watch atop a flipped teacup
& a colorful
necklace pouring out of a spout.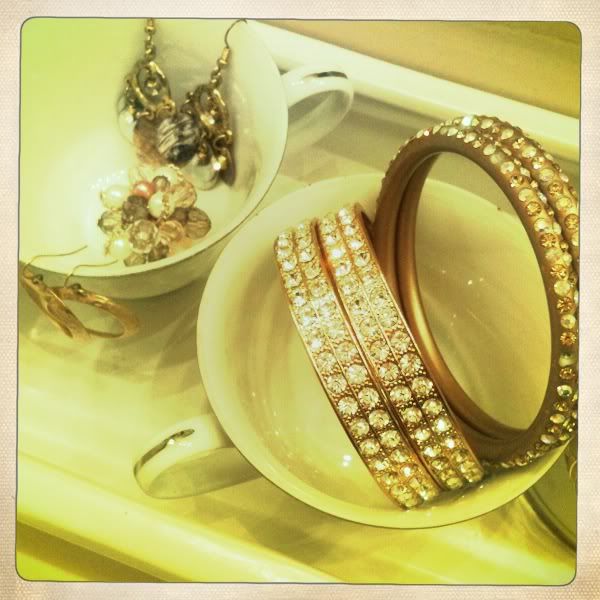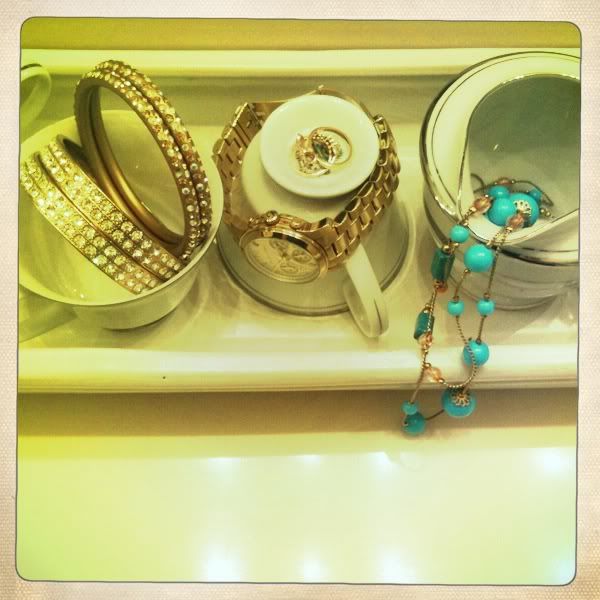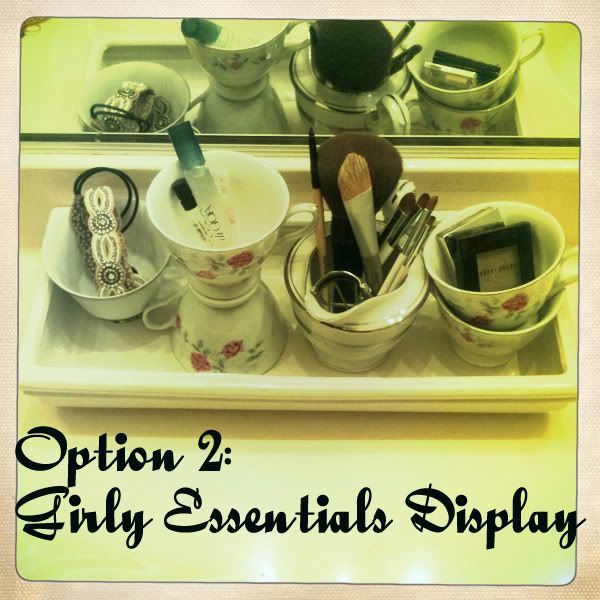 A mix-matched selection of patterned cups holds:
a jeweled headband,
collected perfume samples in stacked cups


(glue together for a more permanent hold)

,
make-up brushes in cream dispenser,
& eyeshadow palettes in another variation of stacked cups.