During yesterday's trip to the local mall, I found myself attracted to one thing---knit sweaters. The variety of options was endless: pullovers, military styled cardigans, diamond patterns, and preppy stripes. Practically speaking, I couldn't have been more relieved since these knits are my only option to stay warm when I visit Alaska over the Thanksgiving holiday. I was under the impression I might fore-go looking stylish with a simple, comfortable sweater, but those thoughts were null and void once I spotted these shots from my favorite blogs. I love how these ladies have combined unique pieces together, kept emphasis on their sweaters, and stayed true to their individual styles.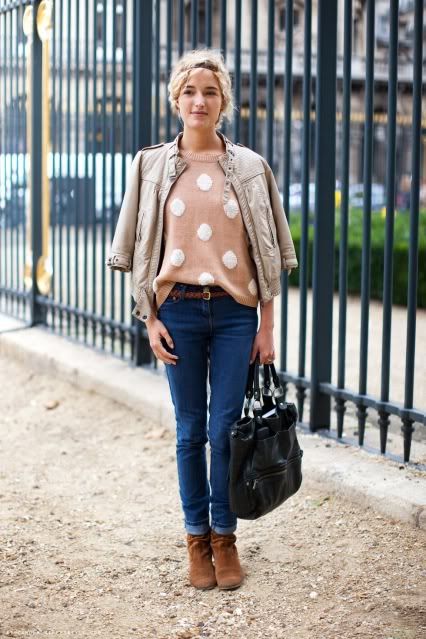 *cable knit sleeves+army green+stripes*
via JAK & JIL
*classic cream cable knit over a simple print dress*
via The Sartorialist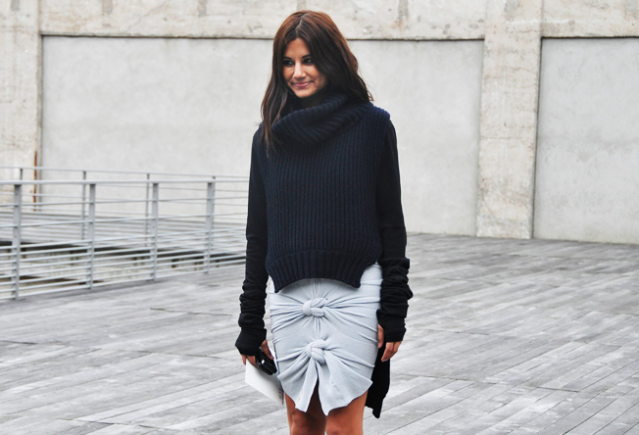 *cowl neck vest+layering originality*
via Tommy Ton at style.com
Which look most closely reflects your own style?