Your weekend may be over, but Mondays are when my weekend starts. I'm soaking up these California rays, and the only thing I've got on my list to do today is tidy up the apartment.
So far this is the only thing I've had the energy to do.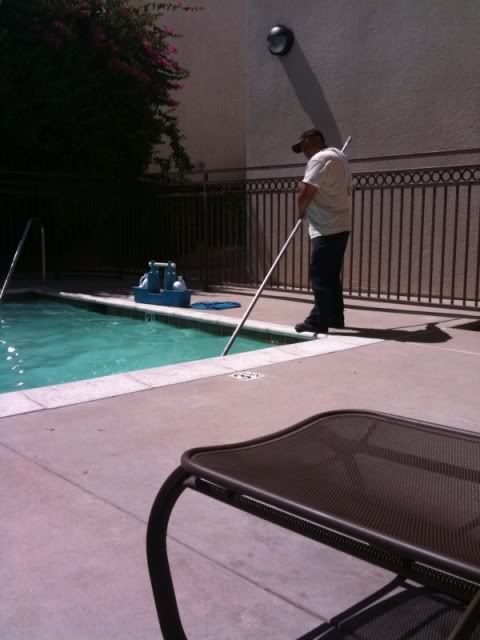 This is my cabana boy. I don't know his name, but I think I will call him Jorge. Unfortunately, he made the pool murky with all his cleaning, which brought my pool time to a halt. Strike one, Jorge.

Happy Monday everyone! Your weekend will be here before you know it.