Come along with me as I share my shopping visit at Zara yesterday. Find out if it was a success or a failure!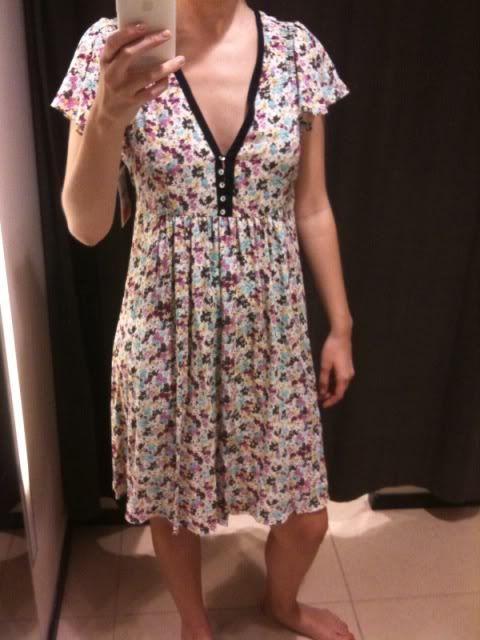 Pros
: The floral print in this dress caught my eye. It reminded me of another dress I let slip through my fingers on a previous visit, and now I have major regrets on not getting it. I call it
non-buyers remorse
.
Cons
: This dress didn't live up to the other one. The black strip along the neckline bugged me because of the color, and it puckered because of some mess-up in manufacturing.
Decision
: Not for me.
Pros
: Loved the exposed zipper along the bust, the draping, the simplicity.
Cons
: Not the most versatile piece. If I'm going to buy more black I should be able to wear it to work too. Wasn't crazy about it.
Decision
: No go. It would be better suited for a club girl, and I'm not her.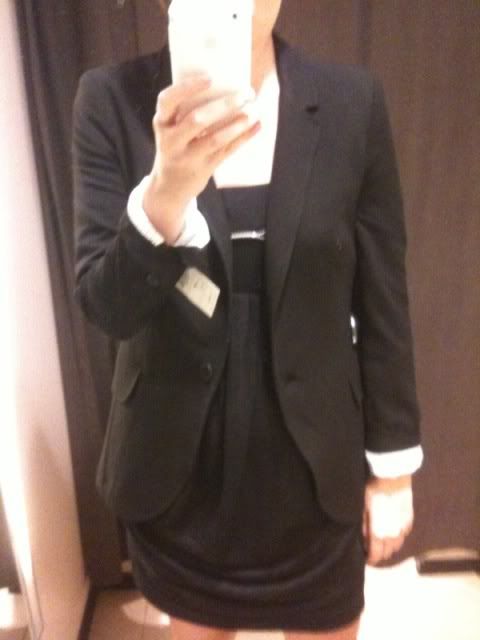 Pros
: Who doesn't love a nice boyfriend jacket? The jersey knit material got my attention right away. I can use it for work and play. They had it in my size.
Cons
: The price.
Decision
: Decided to pass, but will keep my eye on it. It might be another
non-buyers remorse
, but it's a trend that I don't see going away any time soon
. This isn't the last time I'll see something similar.
Overall this shopping visit wasn't a success, but sometimes that's the way it goes. You win some and lose some, but it's always a blast attempting to find a must have piece to add to your closet. Wish me luck for next time.