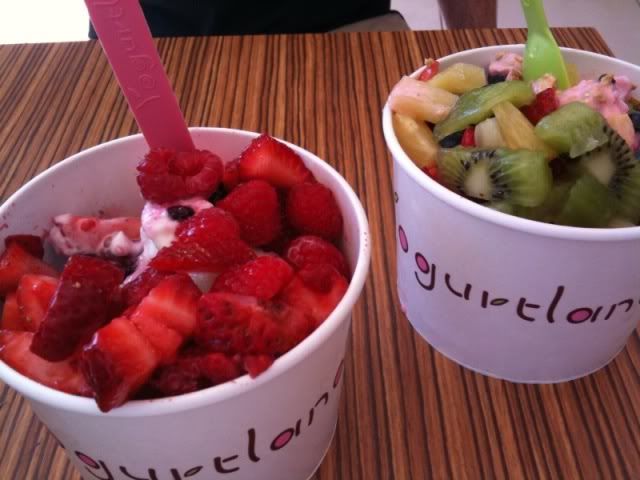 I think I've discussed my love for frozen yogurt. Love quickly turned into addiction. This picture alone is making me want to drive to
Pinkberry
or
Yogurtlan
d and order a plain tart with rasperries, blackberries, and mochi balls. Add in strawberries or kiwi for the self serve places. See? I already know exactly what I would order! That goes to show you how much froyo I've consumed since my discovery of it.
Alas, I came to the realization that I needed to attempt to find another sweet treat. After a scruptious roast beef panini @
Urban Eats
(It's not everyday that both eaters sigh in pure delight to a sandwich), we made our way across the street to Porto's Bakery where a plethora of sweet treats awaited me and the boyfriend.
Hmmm...I wonder which one I picked.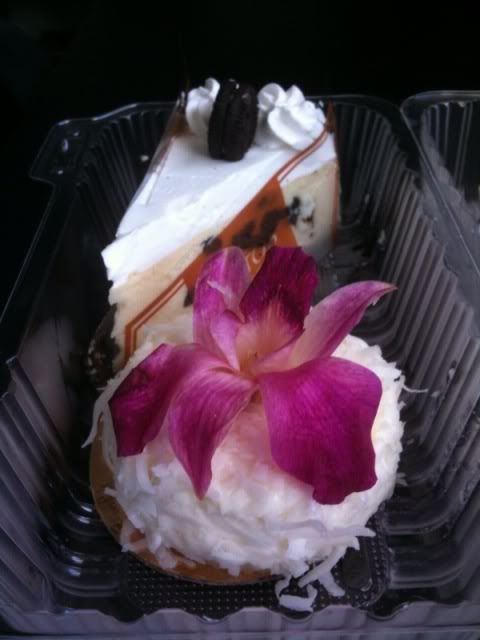 Maybe the girly flower gave it away...I couldn't say "no" to such a beautiful creation. Little gems like this make me want to be a pastry chef. No self control when it comes to food might be a bit of a problem with that career choice. I would foresee 80% consumption and 20% production.
"Chelsea, where are those cupcakes?"
Me:"uhhhh." and thinking 'in my belly...'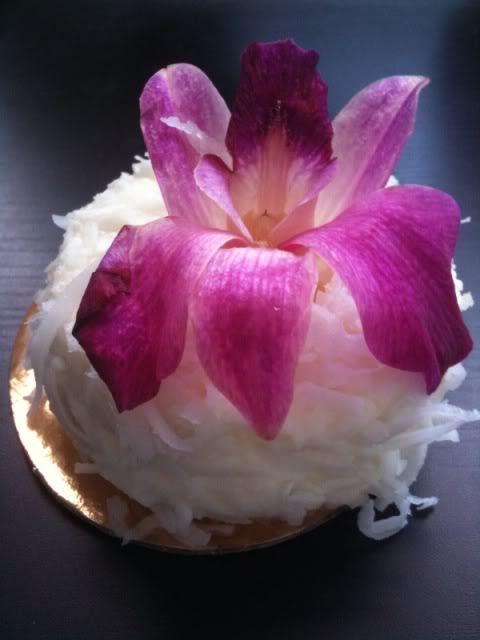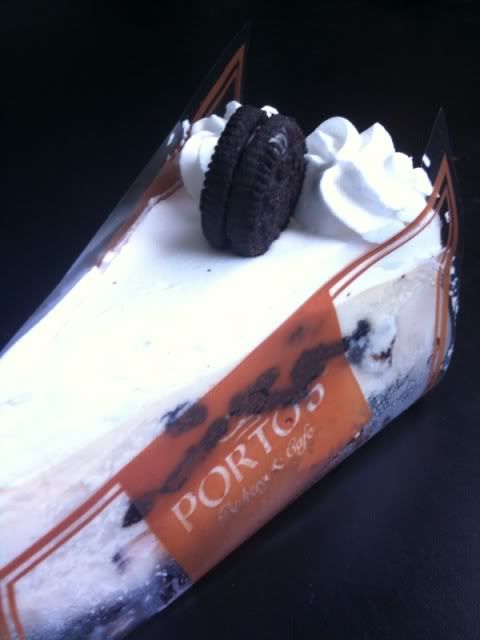 My coconut covered cake was 3/4 whipped cream inside and a little bottom layer of vanilla cake. Add in some pineapple bits to the cream, and you've got the idea. The Oreo cheesecake was rich, that's all I can remember, because I was only allowed one bite. :)

I'm off to enjoy my Wednesday off. Hope you all have a great start to this July, and I'll see you back here tomorrow.