The Golden Globes have all been passed out to their respective winners, and I'm sure your best dressed pick is still fresh in your fashion loving mind (January Jones for me). From subtle pastels to bold hues, color is the simplest way to pay homage to your favorite looks of the night. Here are some picks that take note from the blues, reds, and pinks worn by three well-dressed ladies that don't even need an introduction.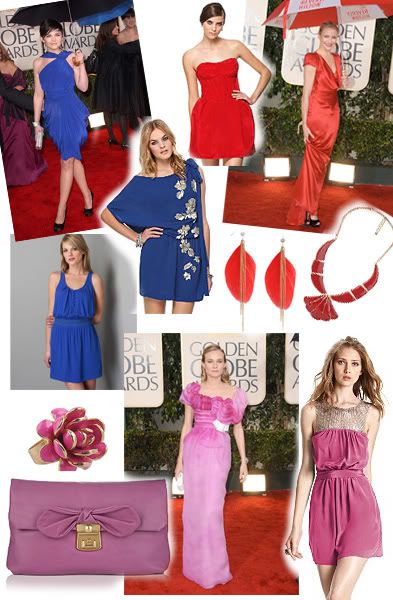 Blues:
Dress from Lulu's
Robert Rodriguez Dress
Reds:
Jill Stuart Dress
Shell Necklace
from Forever21
Feather Earrings
from Forever21
Pinks:
Cynthia Vincent Dress
Marc by Marc Clutch
Lotus Ring
from Forever 21
What color did you love on the red carpet?