Yesterday was the first of many rainy days here in Los Angeles. In fact, the weather reports are showing a definite
100%
chance for rain in the next few days. After braving the stormy weather, awful drivers, and flooded streets outside, I enjoyed the rest of my day nestled in my apartment all warm and dry. In an effort to avoid cabin fever, here's a few things that kept me occupied.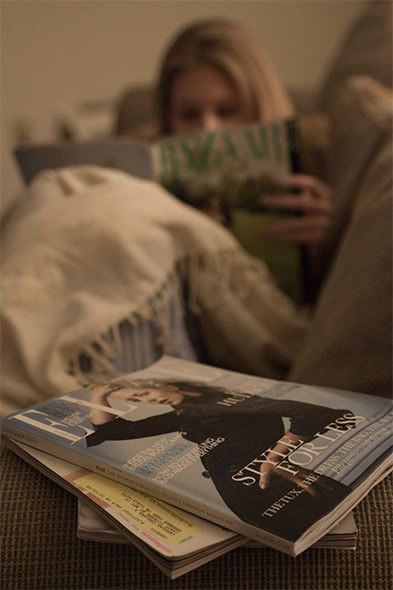 catching up on my magazines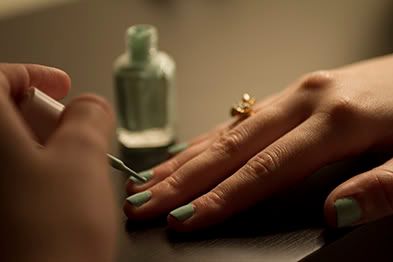 a home manicure & polish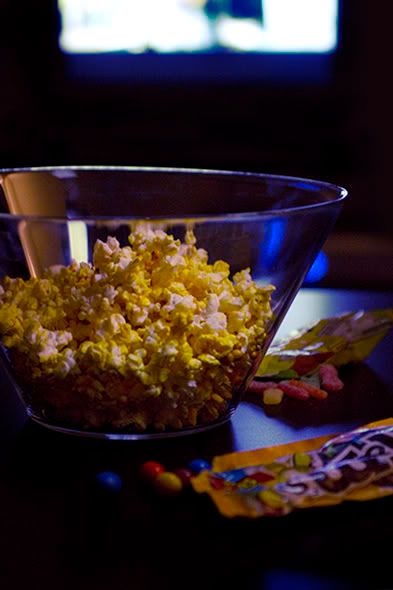 netflix movie & munchies

Tomorrow it's back to work for me, but I'd love to know what's keeping you busy while you shelter from the storm (rain or snow).