Every year like clockwork, Pantone unveils their color of the year. That one shade that will make a big splash in the worlds of fashion, interior design, and beauty. Ladies and Gentlemen... drum roll please...2010's color of the year goes to
Turquoise
. The press release describes the meaning of the color as, "... believed to be a protective talisman, a color of deep compassion and healing, and a color of faith and truth, inspired by water and sky."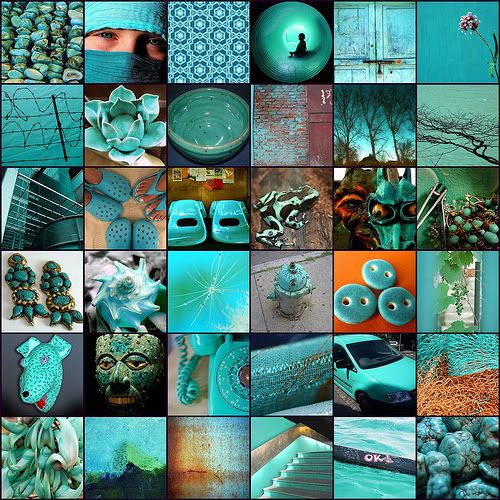 So refreshing and calming, no? It's inspiring me to book a Caribbean cruise right now! While it should be a couple weeks before we start seeing a lot of the color in spring shipments, I eagerly await the chance to dress, accessorize, and paint my nails in the color of 2010. How about you?
Full Pantone press release
here
, if you are interested.