I've got to say, I'm a bit excited about something, and that little "something" is the new shade on my nails. It's a new polish from Revlon by the name of
Make Mine Mango
. The shade makes me want to get a daiquiri and bathe in the sun. Also, my nails now give me the urge to eat Starbursts. Amazing what color association will do for you.
Revlon has also come out with a new collection for summer called
Fruitful Temptations
, with fruity scents when your nails are dry!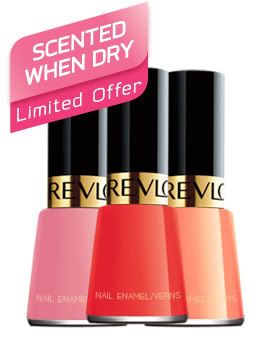 There's 8 shades to choose from. Let me know, what color is your favorite?