I saw this picture of Drew yesterday and could not believe my eyes. OUCH, I'm not sure anyone can pull this off...maybe a member of an 80's hair band.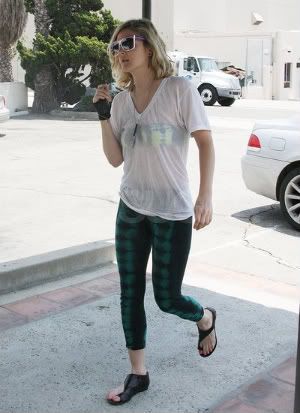 If you want this look. You are crazy.
Here you go, if you dare. If you want the
leggings
, you might
not
want to pair them with a
black glove
, tie dye
bandeau
, see-through tee,
retro aviators
, and hideous shoes.
A day later, Drew decided to class it up a bit. Check out Fabi's post @
The Style Rules
.