I'll admit, I'm a bit needy when sick. Perhaps it stems from being an only child, but I might as well have a bell to ring from my cove of sickness. Not to sound too dramatic, my location is mostly the couch and my list of "demands" tend to always include food. Anything from wonton soup to a $5 footlong, my stomach doesn't discriminate, much like that of a pregnant woman.
Last night's wish? Chocolate ice cream with kit-kats. Gummi Bears were my first choice, but I guess all the 5 year old's got there before me.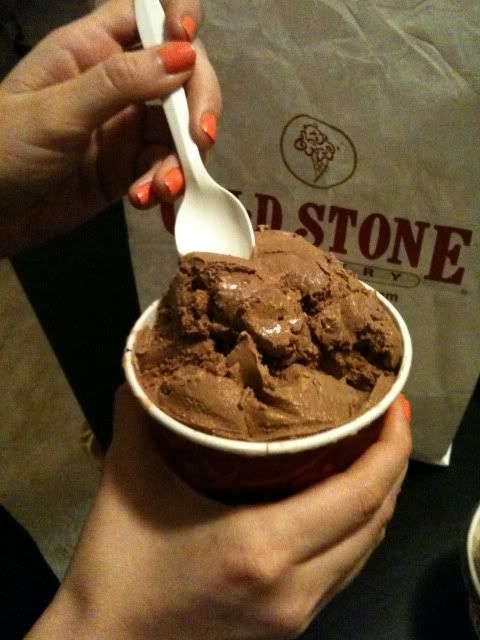 A nice alternative to my Theraflu and cough drops.