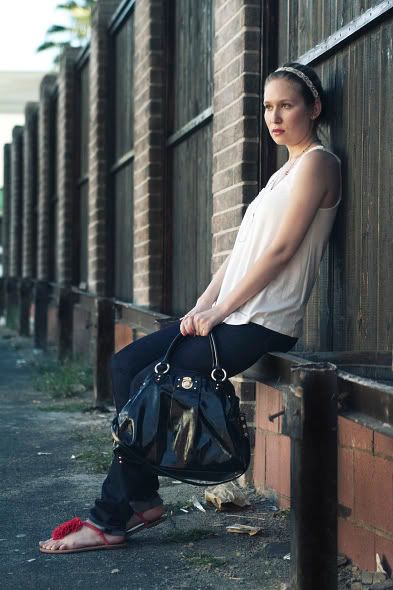 (F21 top, JBrand jeans, Gap sandals,
Anthropologie headband, Marc Jacobs bag)
I'm still waiting for the weather to rise into the 80's to fully support summertime with shorts and spaghetti strapped tanks. Stepping into the shade brings a slight chill, but with the sun shining bright I couldn't resist pairing this rosette textured tank, petal appliqué sandals and fancy new headband. My cardigan's absence means progress in the right direction. I'm warning you June gloom, don't even think about it.