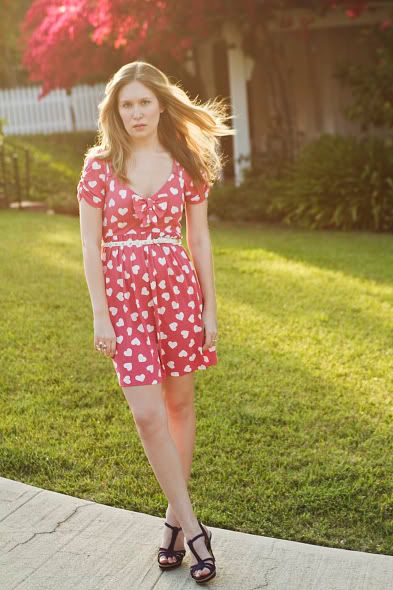 (Zara dress, heels and studded belt, rings from F21)
Yesterday, I found myself dressed head to toe in Zara. It's always the first store I stop in during a mall visit, and my arms are quickly engulfed with tons of fashionable options like flirty dresses, blouses, and an occasional strappy heel. Dwindling down the items in the fitting room is the hard part. It's a battle between all the things I want and what my bank account will allow, but I assume that's the story for most of us. I couldn't help but scoop up this dress with it's printed hearts and bow that give off an instant playful vibe.
What store is your first stop on a shopping trip?