Living in this city is great for many reasons, but my favorite is that I am constantly finding new places that I love. I guess that goes right along with living in any new place, right? By "new places" I don't just mean a shop or restaurant. I'm referring to these quaint neighborhoods hidden in between busy streets. Out and about the other day, my boyfriend and I came upon one by the name of
Tujunga Village
.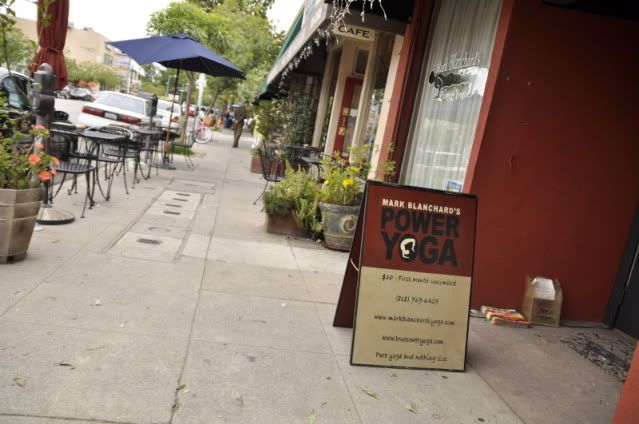 It's a one block stretch of vintage stores, little shops, and cafe's tucked in between adorable houses just like this one. The houses had the most amazing flowers. I was tempted to pick a lot of them, but refrained out of the fear of being caught. I could have collected a great bouquet.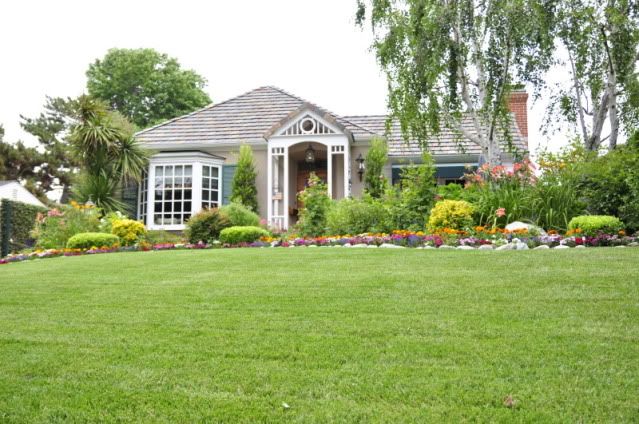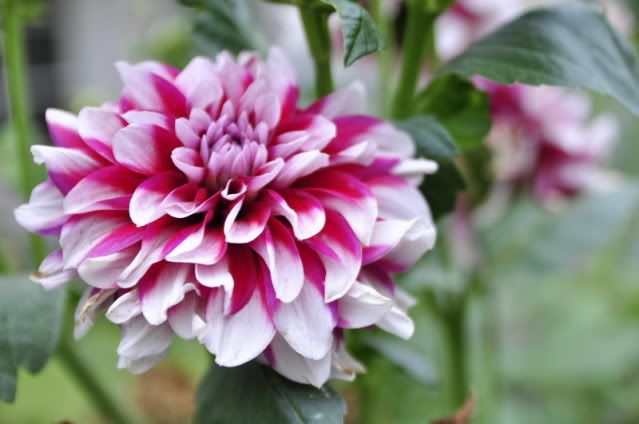 Before walking the neighborhood, this served as the setting for our lunch date. I ordered a Humble Salad (the name was better than the dish). The picture shows a much more delicious choice, the grilled chicken sandwich with pesto and sun dried tomatoes. Do you think there's a disorder for constantly wanting what the other person at your table is eating? Cause I have it....food envy.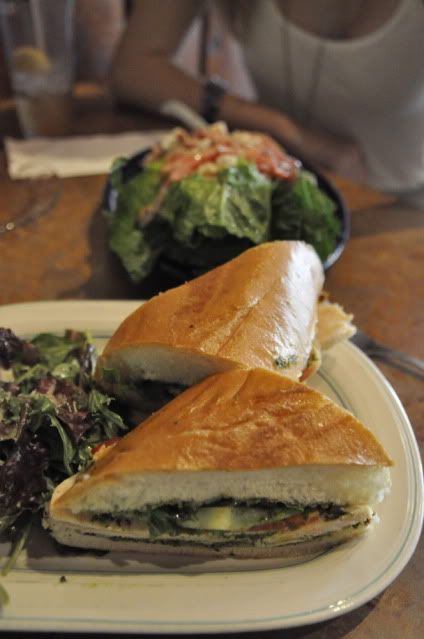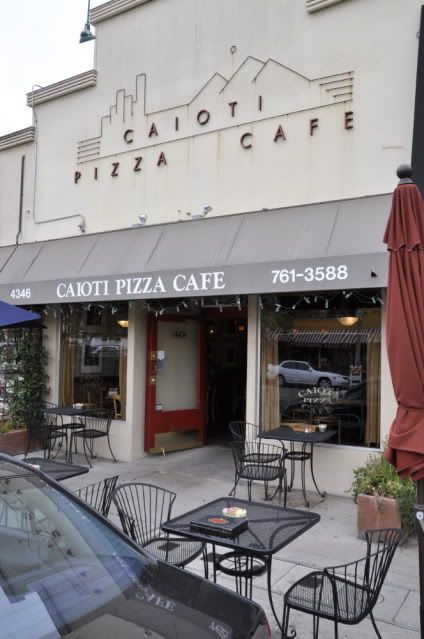 I know there's tons of little gems like this one, it's only a matter of time before I come across another...I'd love any suggestions!