Okay, so I've joined the romper bandwagon. I love shorts. I adore summer dresses. Combine the two together, and you can't go wrong in my eyes, especially in warmer weather.
Lulus.com
is one of my new go-to sites for shopping, and their selection of rompers goes way beyond my two picks.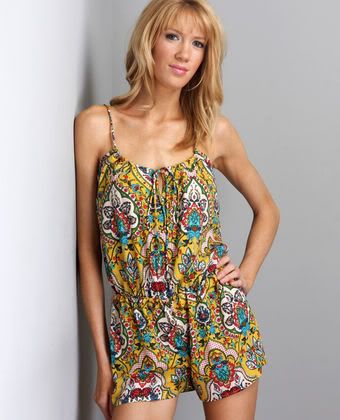 Golden Curry Romper
@ $32.00
Black Ruffle Romper
@ $45.00
Both @ Lulus.com
If you were concerned though, I'm not ever going to be seen in a jumpsuit. They remind me too much of long johns. Publicly presentable pajamas....hmmm...maybe I should rethink my decision.
Well...this one isn't so bad.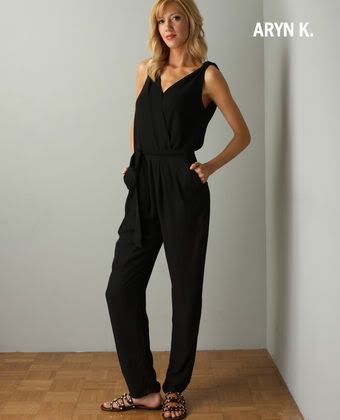 Aryn K Jumpsuit
@$88 @ Lulus.com
but
NEVER
this one! Wowzer, what a print...
Ugly Jumpsuit
@ $52 @ Lulus.com
Who's up for the ruffle and printed jumpsuit? I know there's someone out there buying it, and I want to know who it is!