While the sun peaked its head out yesterday, we got these shots for my first official outfit post. Sadly, the sun didn't last long, but I enjoyed my day off nonetheless. I'll get into the specifics of our little adventure in tomorrow's post.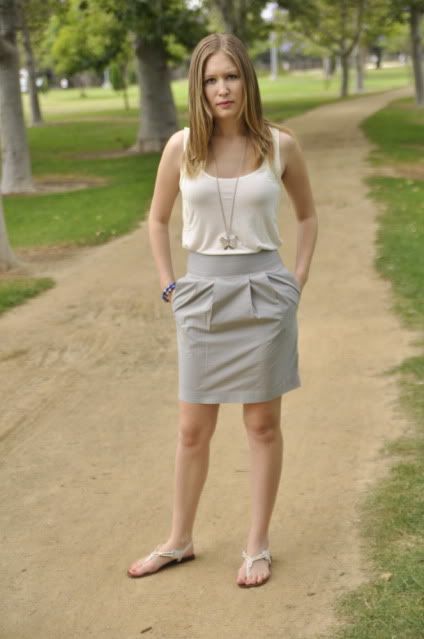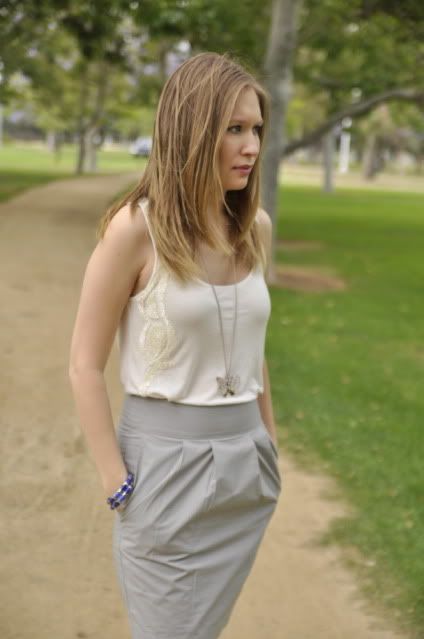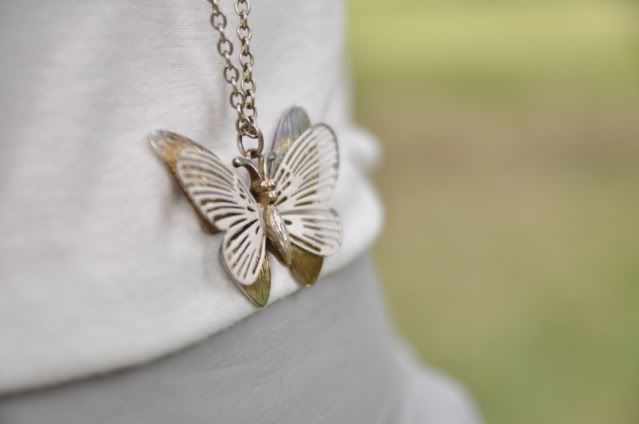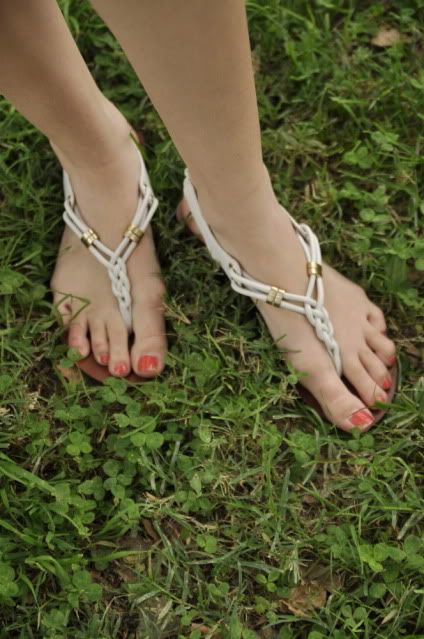 *Silence & Noise Beaded White Tank *Silence & Noise Exposed Zipper Skirt *Both found at Urban Outfitters.
*Butterfly Necklace (Forever 21? I think). *Express Bangles. *Steve Madden Sandals.