As the heat arrives, my outfits of choice will include mostly blousy tops and shorts. Imagine my delight, when a perfect top option popped up on my radar in three shades, styled with some adorable shorts, and with a pleasant price tag. Shoulder pleats and a buttoned back closure have me loving the little details, now I'm debating on which color would best suit my closet's short selection.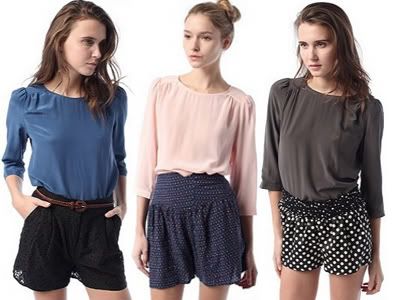 Silence & Noise
@ Urban Outfitters $48
Blue, blush pink, or washed black?